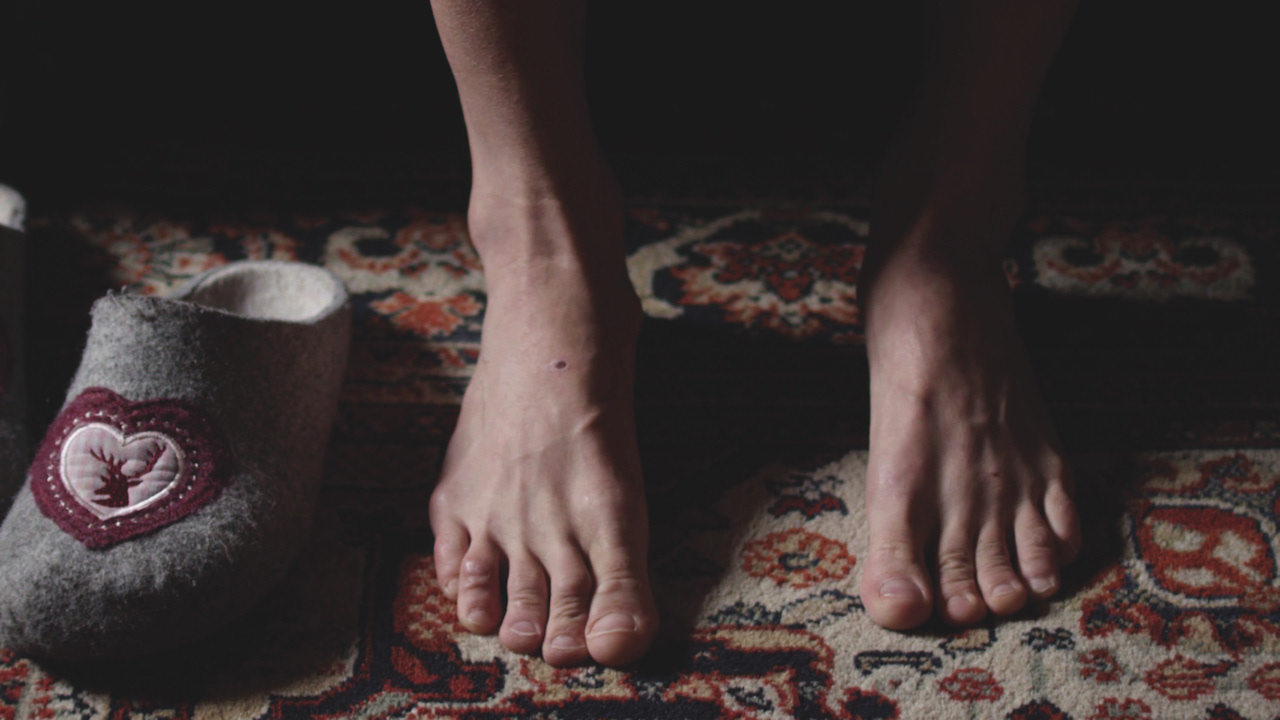 A FILM BY KRISTINA DAUROVA
THE NETHERLANDS, SWITZERLAND, RUSSIA | 25' | 2017 | DOCUMENTARY/EXPERIMENTAL
"Listen to the grass grow" is a short abstract personal memory; sometimes too emotional, sometimes too illogical. But that's the way our thoughts are floating in the space of our consciousness. This is the story of Maria. We are observing her at the beginning of her 'new life' in a new and unknown place. An unfamiliar house, she has no memories here, not yet. Her past belongs to other spaces, far away from here. She's exploring this new place with her body, in order to awaken its physical memory and to reach an inner authentic movement. Maria is trying to feel this place; her body is trying to feel this space; her movements, driven by old memories, are filling the void.
FESTIVALS AND AWARDS
Light Moves Festival of Screendance (Limerick, Ireland, November 2018) – Award for Outstanding National/International Student Work
International Meeting on Video-dance and Video-performance (Valencia, Spain, October 2018)
Videoskin – Contemporary Dance Video Works (Yukon, Canada, November 2018)
VGIK International Student Festival (Moscow, Russia, November 2018)
InShadow screendance festival (Lisbon, Portugal, December 2018)
Cinedans FEST (Amsterdam, The Netherlands, March 2019)
[SET.mefree] Dance & Movement on Screen selection (by VeNe & future melon)
Festival All' Improviso (Bologna, Italy, July 2019)
Mestre Mon Amour Festival (Venice, Italy, September 2019)
Screenings
IkonoTV broadcasting (Germany, September 2018)
Casting a Shadow Wherever We Stand vol. 2, exhibition (GOLEB, Amsterdam, The Netherlands, June 2019)
Dance Films Weekend (Novaya Stsena Aleksandrinskogo Teatra, Saint-Petersburg, Russia, November 2020)
Piligrim Fund
, film platform (Russia, 2020-2021)
Moments Not Behind Us, short films screening (De Vlugt, Amsterdam, The Netherlands, May 2022)